Penang Hill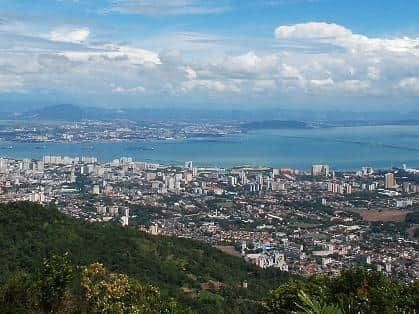 Penang Hill (also known as Bukit Bendera by the locals) is a hill resort situated at Air Itam, Penang and it is the first colonial hill station in Peninsular Malaysia. Located about 28 kilometres away from Lexis Suites Penang, this hill is approximately 833m above Penang's capital and it is generally about five degrees cooler than Georgetown. Comprising of several other hills such as Western Hill, Flagstaff Hill, Tiger Hill, Strawberry Hill and Government Hill, the hilly and forested area is the state's primary hill resort. Just 45 minutes' drive by car from Lexis Suites Penang, Penang Hill is also located near Kek Lok Si Temple, which is one of the famous and largest Buddhist temples in Penang.
This popular tourist spot is a great getaway for those who wish to escape from the hot and bustling stress of the city as the coolness and tranquillity of the hill will provide a much-needed relaxation, peace and rejuvenation. There is a wide range of activities available at Penang Hill for visitors to do and see such as visiting a bird sanctuary, trying out the canopy walk and enjoying the panoramic view of Georgetown and Tanjung Bungah as well as visiting the souvenir shop. For cultural and heritage exposure, visitors may visit the Penang Hill Hindu Temple which is notably one of the oldest Hindu temples in Penang as well as Penang Hill Mosque (also known as Masjid Bukit Bendera), which is the only mosque on Penang Hill.
Many tourists that visited Penang Hill will never miss the opportunity to experience the flora and fauna of Penang Hills. This is mainly because Penang Hill houses many rare and endangered flora and fauna. The most common forest type found on Penang Hill is the dipterocarp forest (a tropical tree) as well as other interesting and unique plants such as Exorhopaila Ruficeps (a parasitic plant), Paphiopedilum Barbatum (Slipper orchid) and many more can be found on Penang Hill as well. Some wildlife such as squirrels, monkeys, flying lemurs, wild boars and bats can be easily sighted as one take a hike when visiting Penang Hill.
Visitors may travel up to Penang Hill by foot or take the Penang Hill Railway, a funicular train from Air Itam that goes all the way up to Flagstaff Hill. This cable car lookalike departs every 20 to 25 minutes and visitors may purchase the tickets at the available ticket counters.
Need a quick getaway from the hustle and bustle of the big city? Then Penang Hill should definitely be at the top of your list of places to see when you visit Penang Island. Book your stay at one of Penang island's best beach resort—Lexis Suites Penang, best for couples, families or friends retreat. Book online now at www.lexissuitespenang.com for the best hotel room rates.

Entry Fee:
Standard ticket: RM30 (Adult) | RM15 (Children 4-12 years / Senior Ctizens)
MyKad: RM12 (Adult) | RM6 (Childen 4-12 years / Senior Citizens)

(Prices are subject to change)
Map:
11500 Bukit Bendera, Penang, Malaysia
Monday6:30am - 11:00pm
Tuesday6:30am - 11:00pm
Wednesday6:30am - 11:00pm
Thursday6:30am - 11:00pm
Friday6:30am - 11:00pm
Saturday6:30am - 11:00pm
Sunday6:30am - 11:00pm