Have an Unforgettable 5-Star Sojourn at
Lexis Suites® Penang
5-Star Comfort with Modern Luxurious Charm
A modern, yet posh seafront resort with world-class amenities and facilities, amidst natural splendours and well-known attractions. This luxurious seaside resort is exclusively designed by world-class, award-winning architects for your ultimate comfort. Flanked by the majestic Straits of Malacca and the quaint township of Teluk Kumbar, with an abundance of lush greenery, Lexis Suites Penang offers you an unimpeded panoramic view of the calm turquoise ocean, pastoral hills and the southern coast of the historical Penang Island.
Each of the 222 spacious suites is tastefully decorated and showcases floor-to-ceiling glass doors which lead to a private balcony for unrestricted views of the surrounding landscape. This seaside property also stands out as the only resort in the island that allows you to indulge in the luxury and privacy of your very own private pool and steam room built into every individual suite.
Lexis Suites Penang is highly accessible as it only takes about a 50-minute flight from KLIA (Kuala Lumpur International Airport) and a mere ten minutes' drive from the Penang International Airport. It is about three and a half hours drive from Kuala Lumpur, 30 minutes' drive to Gurney Drive, and 20 minutes' drive to the second Penang Bridge.
COVID-19 Safety Accreditation Compliant
COVID-19 Safety Accreditation: Lexis Suites Penang has been officially certified as a tourism establishment that meets and adheres to strict hygiene and safety standards set by our local authorities, including the State Health Department (JKNPP), Penang Island (MBPP) and Seberang Prai City Councils (MBSP), Penang State Exco Office for Tourism, Arts Culture and Heritage (PETACH) and the Penang Global Tourism (PGT).
Discover the Lexis Experience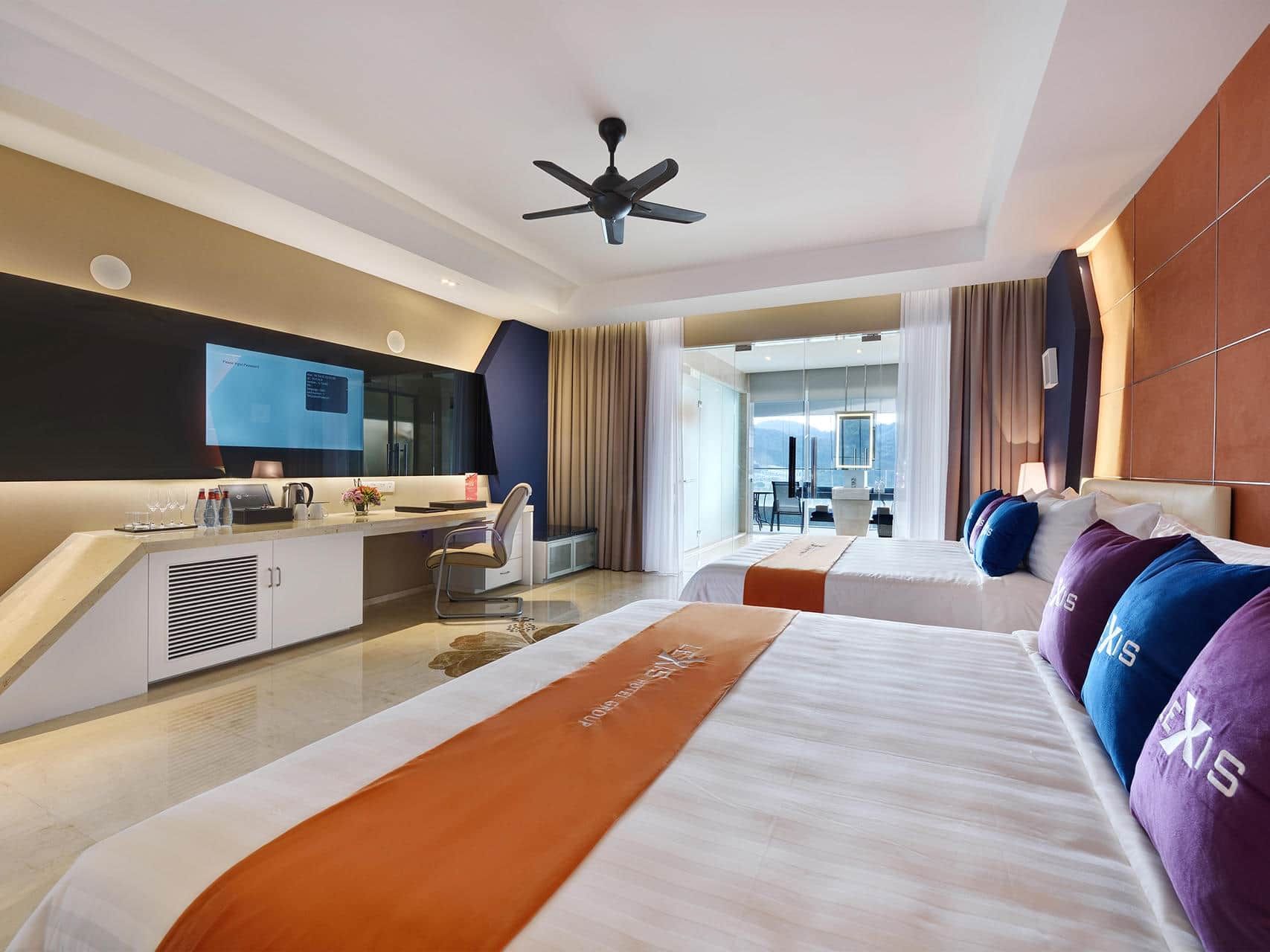 This modest yet inviting 875 sq ft lodging is practically furnished to make you feel as at home as possible. Not only is it fitted with two king-size beds, it also comes with a spacious bathroom with a huge bathtub to boot. The private pool and steam room are located at the private balcony, and every Executive Pool Suite offers a partial sea view as well as a delightful view of the surrounding township and abundance of greenery.
Read more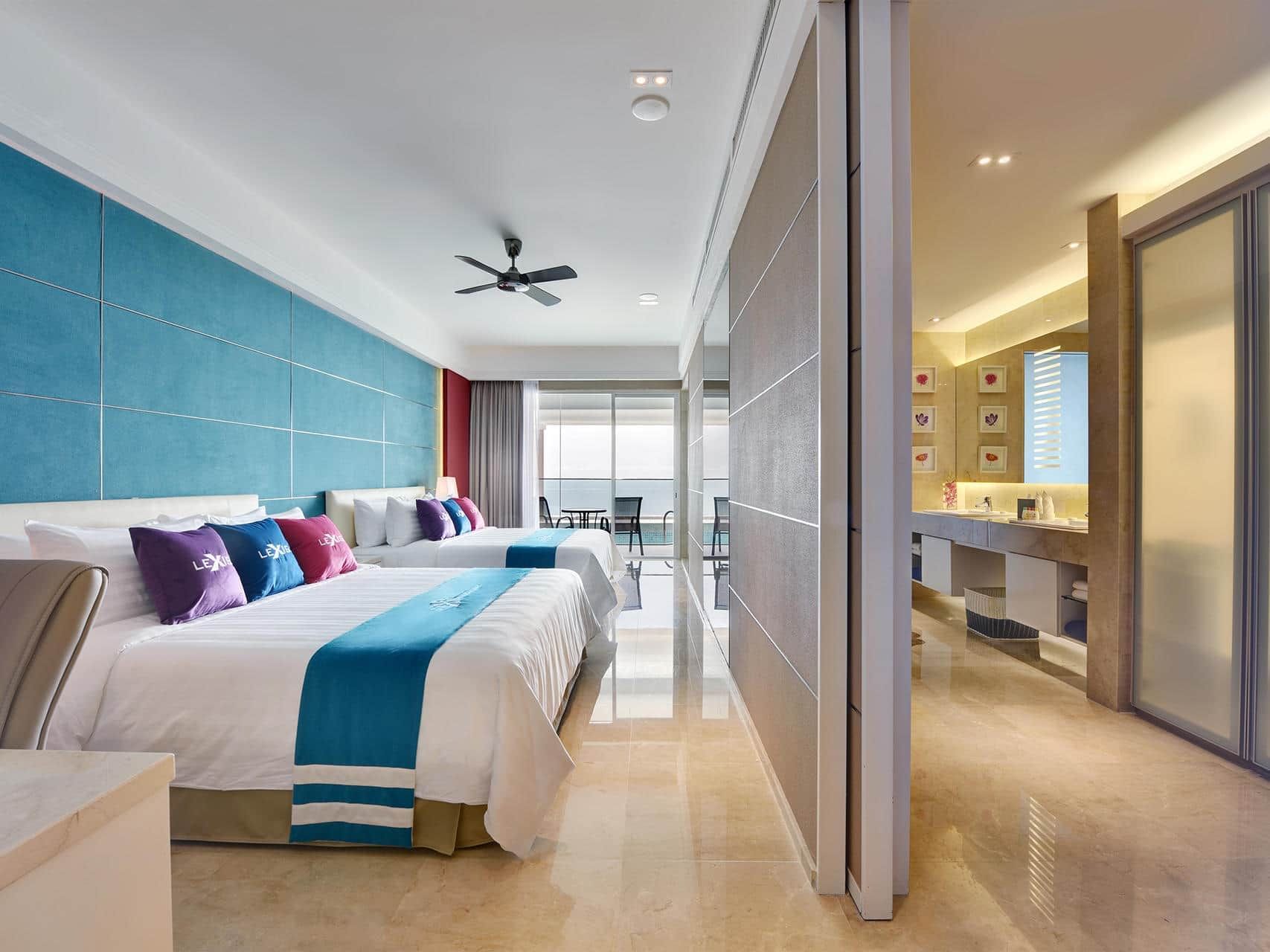 Each of the 968 sq ft suites is lavishly equipped with quality furnishings and amenities to ensure that all your expectations and sojourning needs are aptly met. The aesthetically-pleasing Premium Pool Suites not only come with two king-size beds and expansive floor-to-ceiling glass doors, but also a stunning beach-facing private balcony where you can fully immerse in awe-inspiring views of the sea and a stretch of sandy beach while enjoying the private pool and steam room.
Read more
Slideshow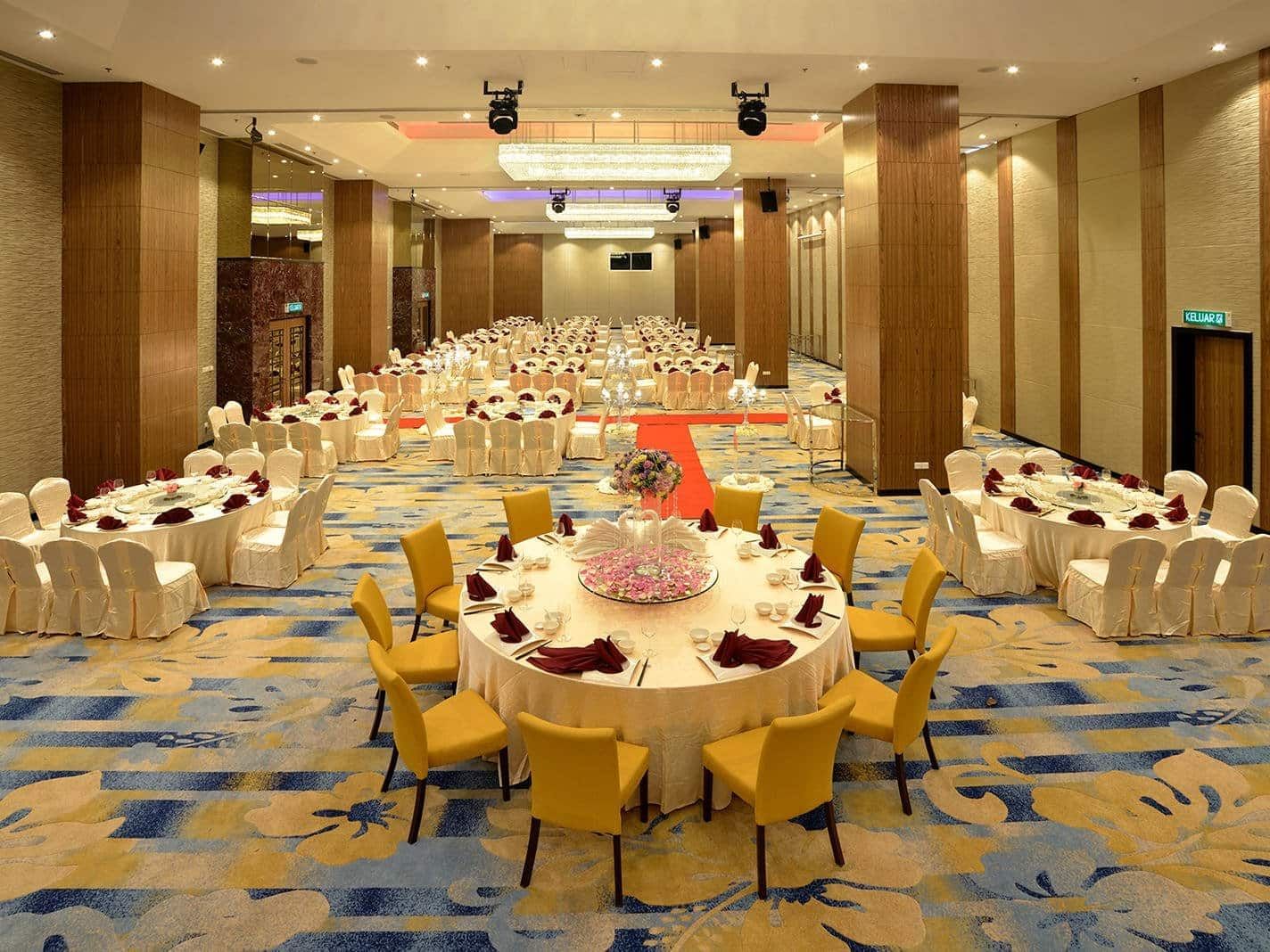 Hibiscus Grand Ballroom
The Hibiscus Grand Ballroom measures 5,960 sq ft (554 sq mtr) and can accommodate up to 38 banquet tables or 380 guests, and 600 persons theatre style. Equipped with state-of-the-art audio-visual facilities, the ballroom can be partitioned into four separate rooms. It is perfect for weddings, meetings and various events.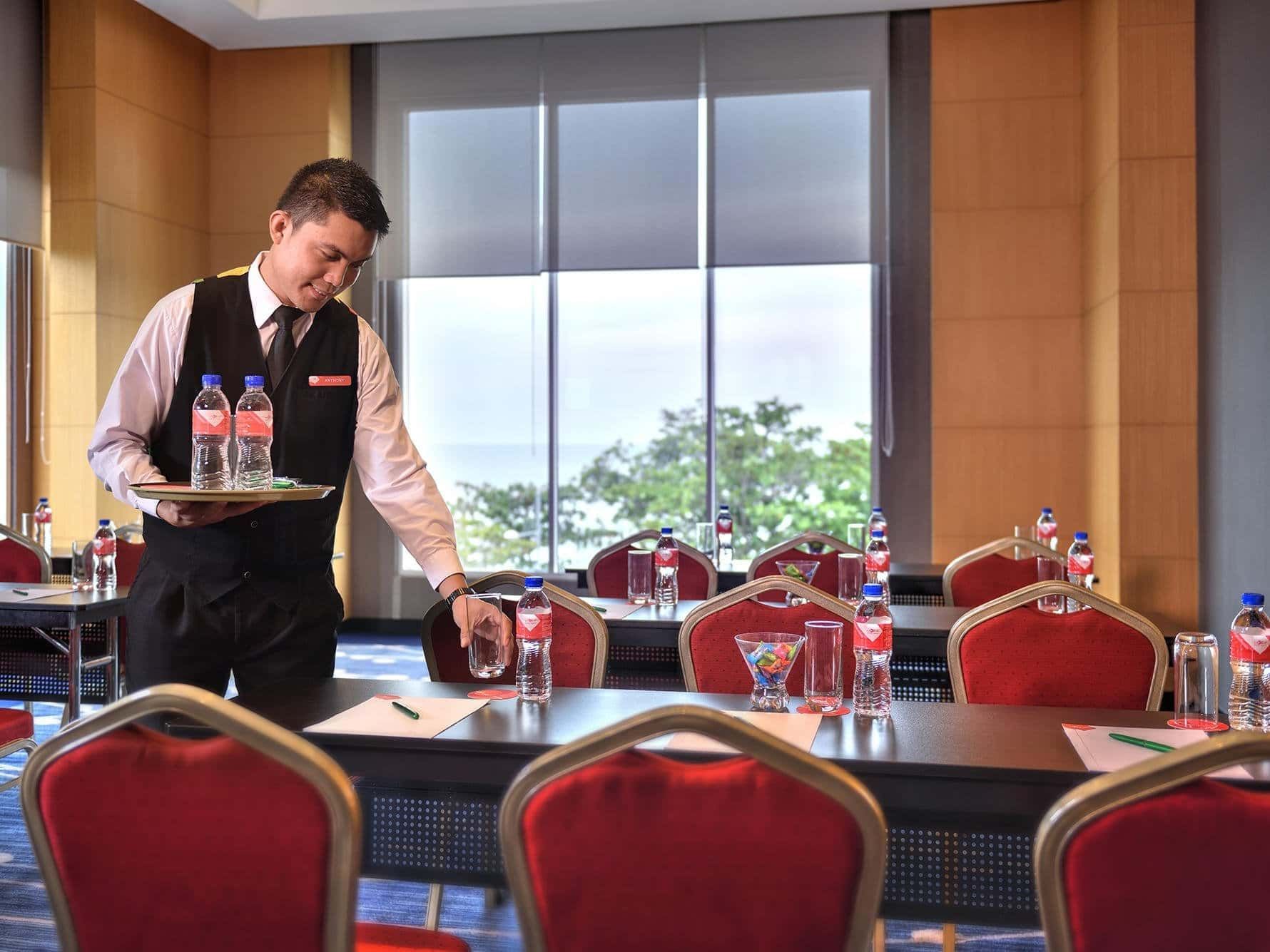 Function Rooms
Four function rooms of varying sizes are ready to cater to smaller scale meetings according to your specific needs. There is also a VIP holding room for the comfort and privacy of important guests and dignitaries.
Lexis Hotel Group Sets The Benchmark at HAPA® Awards Malaysia Series 2023-2024
Lexis Hotel Group has won an astounding 6 awards at the prestigious Hospitality Asia Platinum Awards (HAPA®) Malaysia Series 2023-2024, an awards series that recognises and celebrates the resilience and excellence of the hospitality, culinary and tourism industries in the country.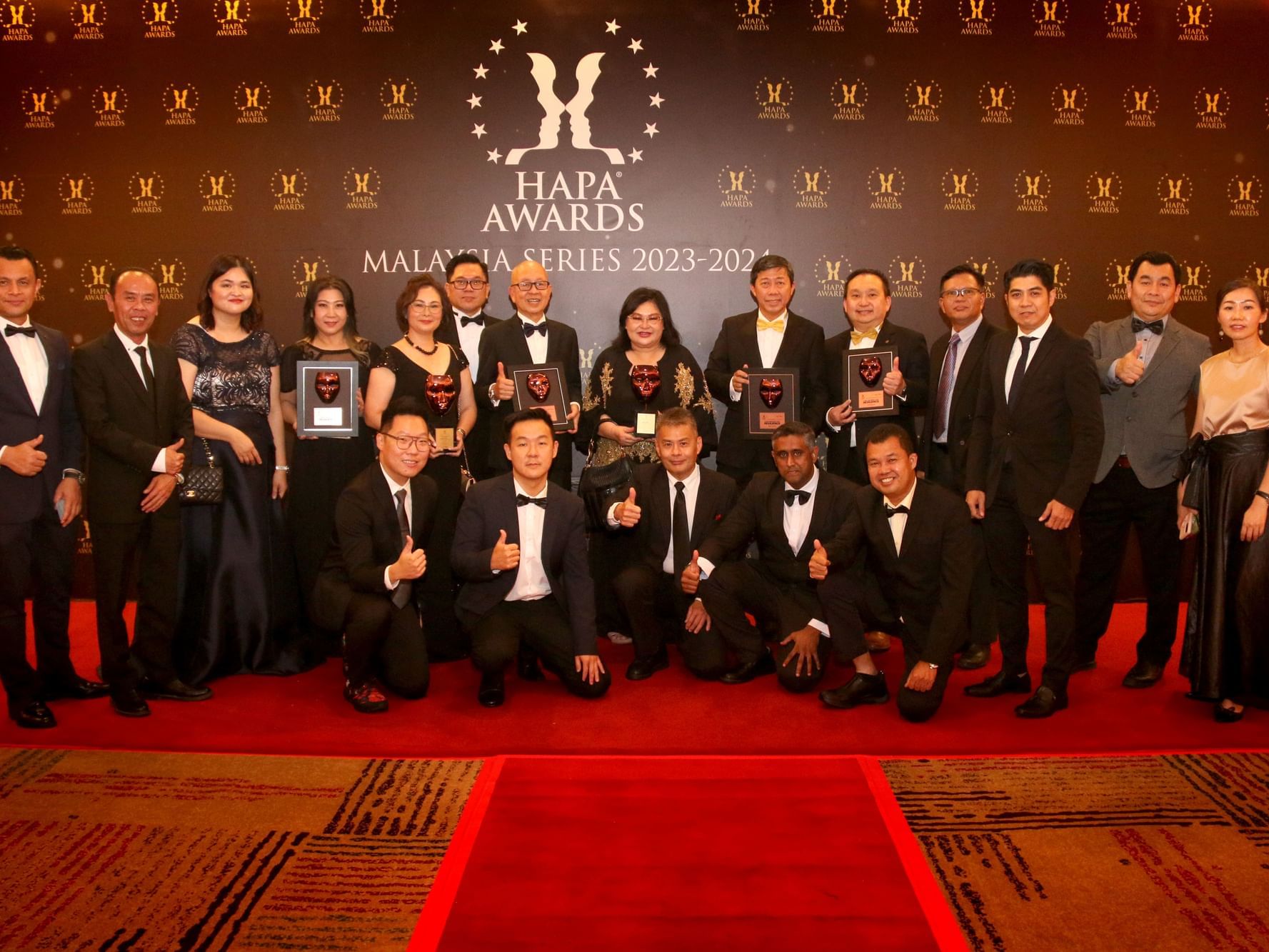 LEXIS SUITES PENANG

We were made to feel very special during our stay at Lexis. Upgraded to full sea view. The rooms are enormous with the best bed and pillows. The main feature is the pool which was amazing. Very clean and comfortable. The restaraunts were amazing and at breakfast we were spoilt for choice. The staff cannot do enough to make your stay a happy one…
LEXIS SUITES PENANG

"Great value for money in a quiet location"

We spent 7 days in the Lexis Suites Penang with my wife which hotel is located in a quiet, peaceful area of the picturesque island. The selection of the breakfast and the view from our suite was amazing. The room had a private pool and we enjoyed that option so much. For these luxurious services the price is more than affordable. The main city of Penang, Georgetown is easy to reach.
LEXIS SUITES PENANG

"Lovely private pool. Great for Kids and couples"

The room was large, with 2 king size beds, perfect for us, mom, dad with 2 young kids. The kids and adults all love the private pool and sauna. We all love the walk in closet and bath, hidden behind the TV panel. The staff are all around friendly, and have friendly staff in superhero costumes to delight the kids when registering. The internet as free as fast (can watch YouTube too). A great place overall!
LEXIS SUITES PENANG

Lexis Suites Penang is the best place to stay through my experience having stayed in a hotel. Spacious Room, 5* service, friendly staff, good and nice food, entertainment, location. Very fantastic view from all the rooms….Trust me..best ever service hotel in Penang..
LEXIS SUITES PENANG

This hotel was way more than what we expected and we loved it. We also kind of came at the perfect time because its Ramadan. During Ramadan, they have a HUGE buffet EVERY night for the month of June. It was something we have never experienced before and the food was incredible…..The staff was very nice and extremely attentive. The hotel was clean and very well lit with huge marble pillars and gorgeous chandeliers in the lobby.