Photo Credit: 123RF | @ifelro
5 Fascinating Facts You Should Know Before Visiting Penang
Published February 19, 2021


Panoramic view of Georgetown city, Penang.

Just a bridge across the mainland coast of Peninsular Malaysia, lies the Pearl of the Orient with all of its wonders waiting to unfold right in front of your very eyes. Famed for its acclaimed Penang food, ageless architecture, and Penang cultural diversity, it comes as no surprise that the celebrated capital of Penang is listed as a UNESCO World Cultural Heritage Site in 2008, and is Malaysia's most tourist-visited destination.
The landscape of the beautiful island of Penang highlights aplenty of old traditional Chinese shophouses. Mostly made of weathered, sometimes even dilapidated buildings with decrepit walls and old-fashioned architecture details that can be barely found anywhere else in the world, a stroll along the narrow lanes of Penang has an indescribable charm that attracts travellers from all across the world.
Despite encompassing all that the modern developing Malaysia has achieved in the past decades, this fascinating melting pot of eastern and western influences manages to retain its colonial traditions and old world charm through excellent preservation work done by the government and other NGOs, as well as the deep-rooted love that the people have for the Penang culture and values that have been passed down for so many generations. Those who have been to Penang can't help but be mesmerized and fall in love with how the old seems to meet the new in such splendiferous harmony.
In this article, we will be sharing 5 fascinating facts on Penang culture, Penang languages, Penang food etc. that you should know before you visit the charming island of Penang:
1. There are over 50 murals and sculptures worth exploring in this street art mecca…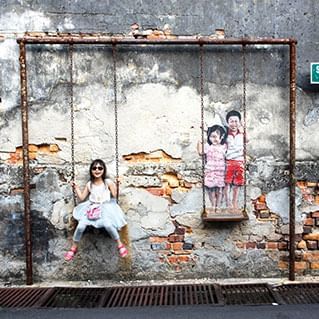 Photo Credit:
123RF | @Rodrigo Mello Nunes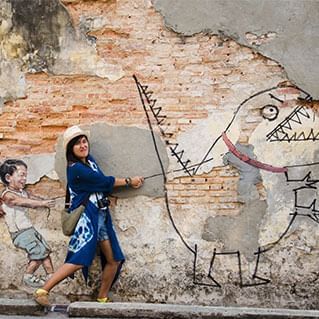 Photo Credit:
123RF | @Anirut Rassameesritrakool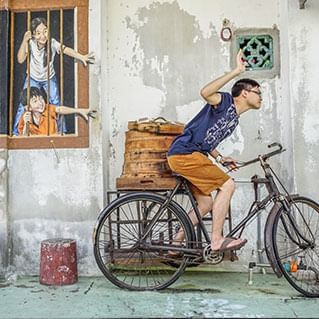 Photo Credit:
123RF | @Phuong Ngyuyen Duy
If like most of the first-time travellers to Penang, you're planning to explore Penang armed with your trusty camera or camera phone, and capture tons of photos to share on social media, then you should definitely follow the mural trail by getting your hands on a Penang Map for Street Art (Click Here) or a simplified version courtesy of The Next Somewhere (Check out the map here).
There are also 52 iron rod sculptures scattered all over George Town. Commissioned by the Penang State Government, these sculptures in Penang highlights long-forgotten anecdotes of the streets of Penang and will give you a glimpse of the colourful Penang culture.

2. What makes Penang culture stands out from the rest of Malaysia
Street scene in the historic colonial district of Georgetown, Kek Lok Si Temple and Penang Floating Mosque during crescent moon and golden sunset.

Penang culture is the real definition of a cultural melting pot, as it was built on its people and cultures that can be dated back for more than a century.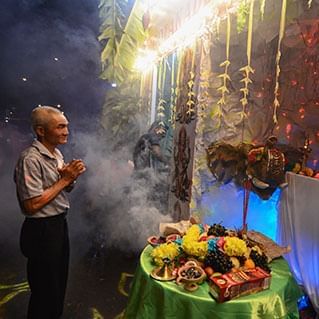 Photo Credit: 123RF | @tsyew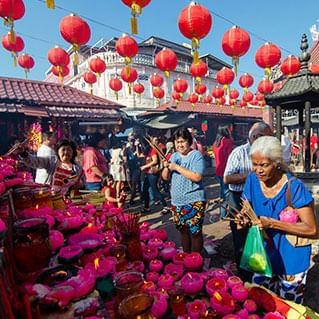 Photo Credit: 123RF | @tsyew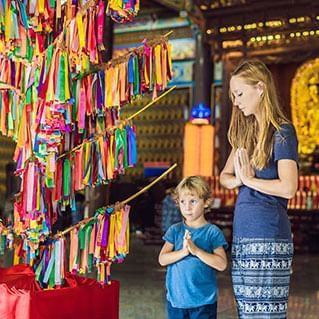 Photo Credit: 123RF | @Elizaveta Galitckaia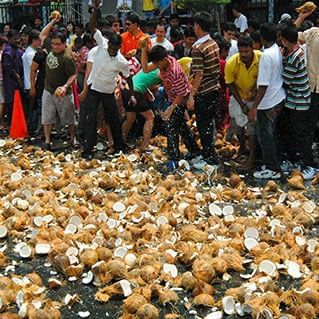 Photo Credit: 123RF | @noelbynature
Irrespective of religion, you'll see devotees from all races praying at various religious institutions (ie. temples). Thousands of devotees every year also participate in the annual Thaipusam street procession in Penang where they smash coconuts on the ground.

With the best of the Indian, Malay and Chinese community, concocted with some remnants of English colonialism, travellers to Penang will be served a brilliantly diversified city that offers a harmonious combination of the new and western influence of the colonizer, with the authentic and eclectic eastern culture of the Penang locals. This is evident in the languages spoken in Penang, even in the 1800, around 14 languages were spoken in Penang as it was used as a shipping port by the British.

Fun Facts: Did you know that Malaysians are so linguistically diversified that our country is home to a staggering 137 languages (including dialects and indigenous sub dialects)!
3. Penang food is acclaimed as some of the best foods in the world...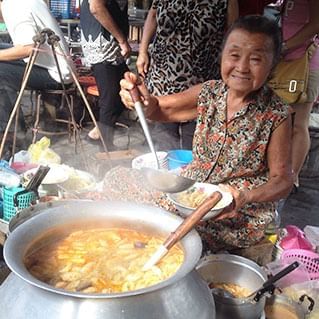 Photo Credit: 123RF | @TO ANG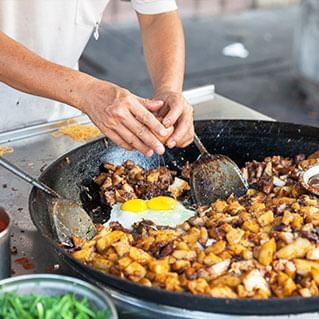 Photo Credit: 123RF | @Evgeny Ermakov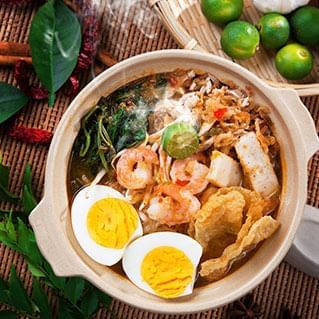 Photo Credit: 123RF | @szefei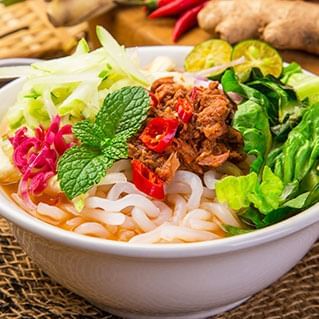 Photo Credit: 123RF | @Chee Siong Teh
One of the advantages of being an intersection of so many cultures is you get a taste of the best flavours and aroma of each, and when it comes to serving up some of the most unforgettable gastronomic experience of your lifetime, Penang will not disappoint!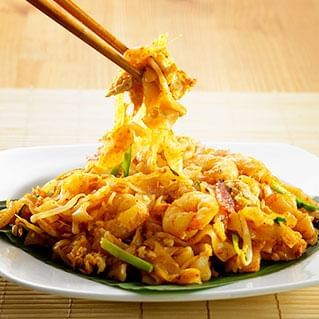 Photo Credit: 123RF | @Lily Oh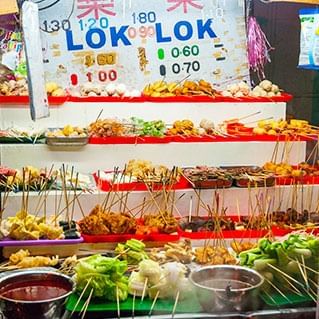 Photo Credit: 123RF | @dinozzaver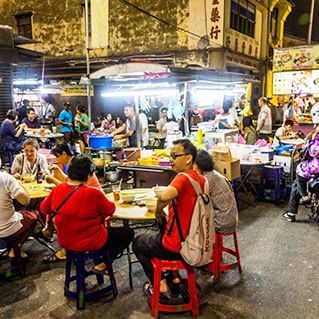 Photo Credit: 123RF | @Matyas Rehak
When in Penang, make sure to try some of the many popular hawker dishes the island is known for including the famous Char Koay Teow and Assam Laksa.

You will find an appetizing mix of traditional Chinese, Malay, Indian, Peranakan and also a fusion of the best cuisines each culture in Penang has to offer. From Penang hawker food to fine cuisines, all these lip-smacking offerings have put Malaysia on the world culinary map as we were once again recognised globally for the sensational tastes and flavours of our beloved Penang food.

Fun Facts: Did you know that Penang's Asam Laksa ranked #7 on CNN's Top 50 World's 50 Best Foods. While Lonely Planet ranked Penang as the #1 Best Food Destination in 2014 and Huffington Post named the king of Penang food-- Char Koay Teow as one of the must-try dishes in the world!
4. Penang languages are just as vibrant as the people speaking them…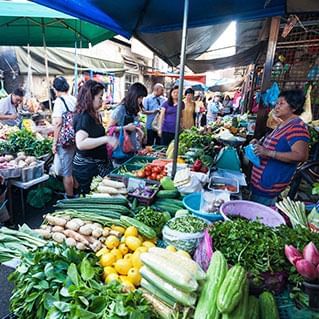 Photo Credit: 123RF | @Lee Chee Keong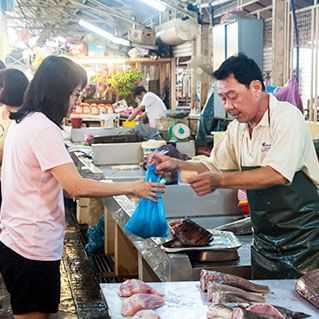 Photo Credit: 123RF | @Lee Chee Keong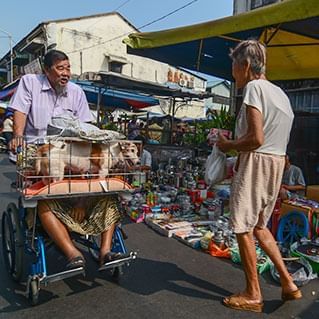 Photo Credit: 123RF | @tsyew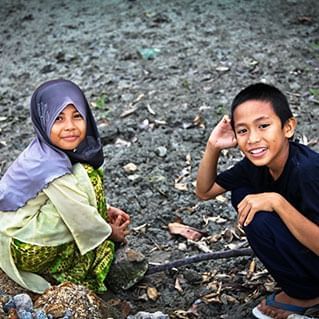 Photo Credit: 123RF | @Yoon Khen Chin
You can listen to the vibrant Manglish spoken in most Penang hawker stalls and wet markets.

Listen attentively to the people around you when you are exploring Penang (especially when you're in George Town) and you will be amused (or even overwhelmed if you are at a local Penang hawker stall). Fondly known as Manglish, the English spoken in most parts of Penang has influences from other languages in Penang culture such as, Hokkien (a Chinese dialect spoken as a mother tongue by up to 63.9% of Penang's Chinese community), Mandarin, Cantonese and Tamil. It can vary across the regions according to the predetermining influences, but the essence such as "la", "one", "ah" remains widely prevalent.

5. There's more than just textbooks' history in Penang's "museums"…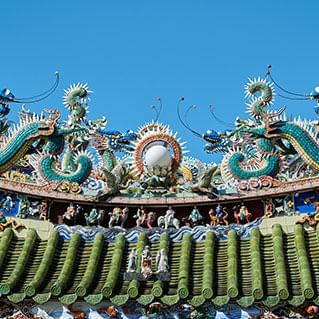 Photo Credit:
123RF | @Redha Ali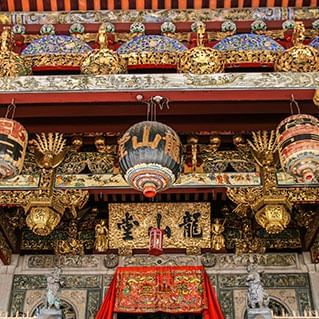 Photo Credit:
123RF | @luckybai2009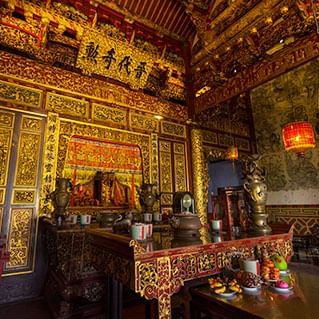 Photo Credit:
123RF | @benaung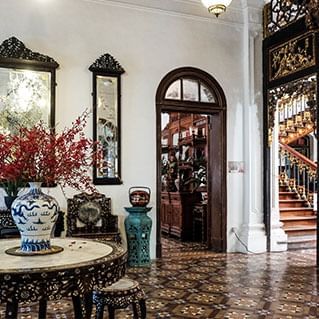 Photo Credit:
123RF | @Nawanthorn Wachirathada
The Khoo Kongsi - a large Chinese clanhouse with elaborate architecture and is the grandest clan temple in Malaysia and Pinang Peranakan Mansion - a recreation of a typical rich 19th century Baba Home, which offers a glimpse of the customs and traditions of Peranakan culture.

The word "museum" in Penang seems to possess a far more all-encompassing definition that the other corners of the world, as in Penang you will come across Vintage Toy Museum, TeddyVille Museum, Wonderfood Museum, Camera Museum, Owl Museum, Interactive Museum, Ghost Museum, Upside Down Museum, 3-D Glow in the Dark Museum and the list goes on.

The famous Blue Mansion which reflects Chinese architectural styles of the Imperial period. It is also a popular film location and has been used in films such as IndoChine and Crazy Rich Asians.

Most of these "museums" were built on very little (or none) historical foundation or Penang culture, but more to providing fun and bizarre photo opts for tourists and locals alike. So if that is exactly what you're looking for, don't forget to pay some of these "museums" a visit when you're in town.
If Penang sounds like your kind of destination then why not start planning and booking your stay for a visit to this enchanting island. Located just 30 minutes from George Town, and within a short distance from various fantastic sights and tourist attractions, Lexis Suites Penang offers 5-star comfort surrounded by a quaint township that allows you to retreat to a blissfully serene hideaway after a long day of exploring what Penang culture, Penang food scene and everything else that Penang has in store for you.