UMI Japanese Restaurant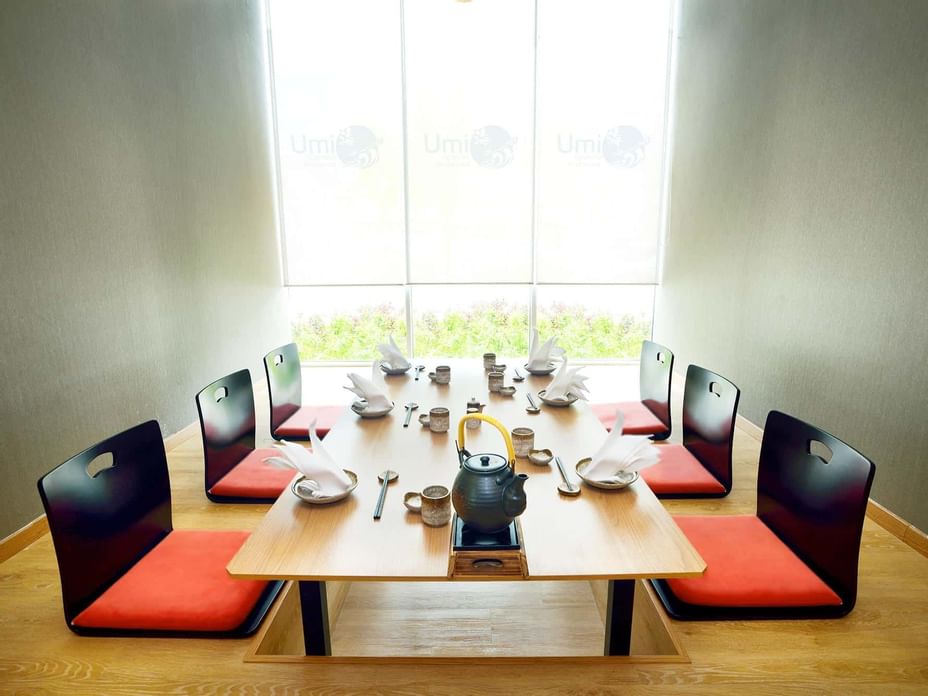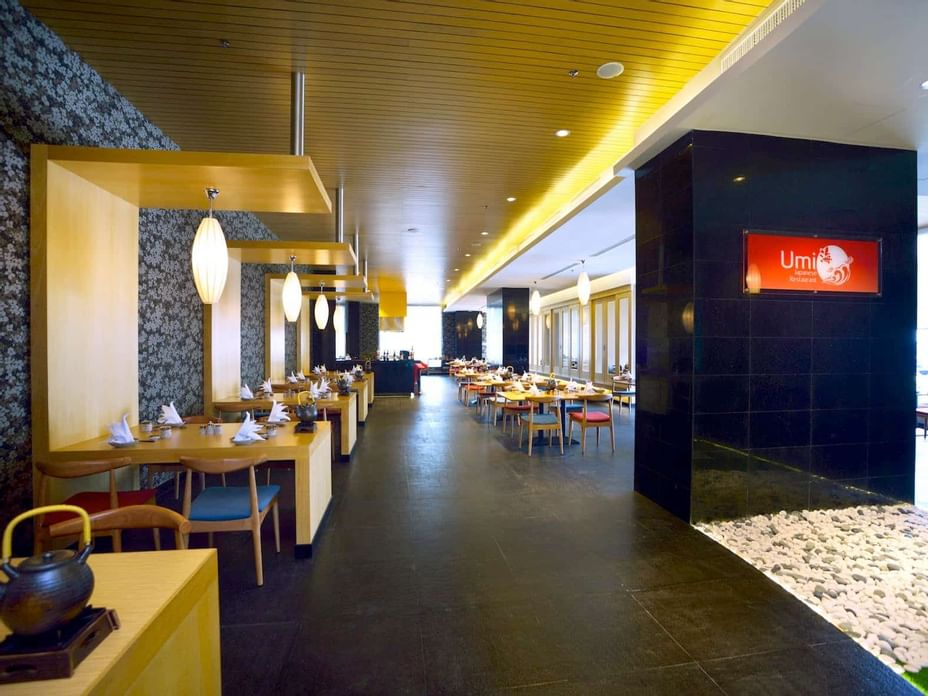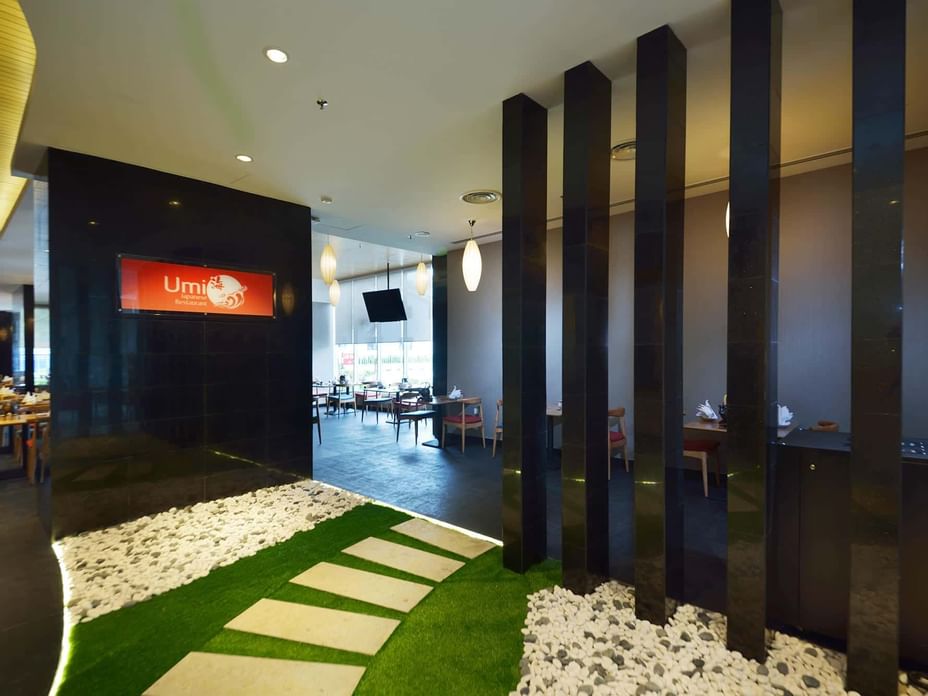 Emphasizing on taste, presentation and freshness, UMI Japanese restaurant welcomes diners to embark on a culinary adventure to the Land of the Rising Sun in an avant-garde dining space. Meaning 'sea' in Japanese, UMI serves a broad range of well-known Japanese menus including tempura, sashimi, teppanyaki and other seasonal specialties. Tatami rooms are also available for guests who prefer private dining.
Capacity: 100 Pax
Climate: Air-conditioned
Menu Style: A La Carte / Set Menu / Bento
Remark: Pork Free Dining

Please note that UMI Japanese Restaurant is temporarily closed from 1 till 31 August 2022.
Opening Hours:
Fridays to Sundays - A La Carte: 12pm to 3pm & 6:30pm to 10pm
Sunday Buffet Lunch: 12pm to 3pm