P. Ramlee's House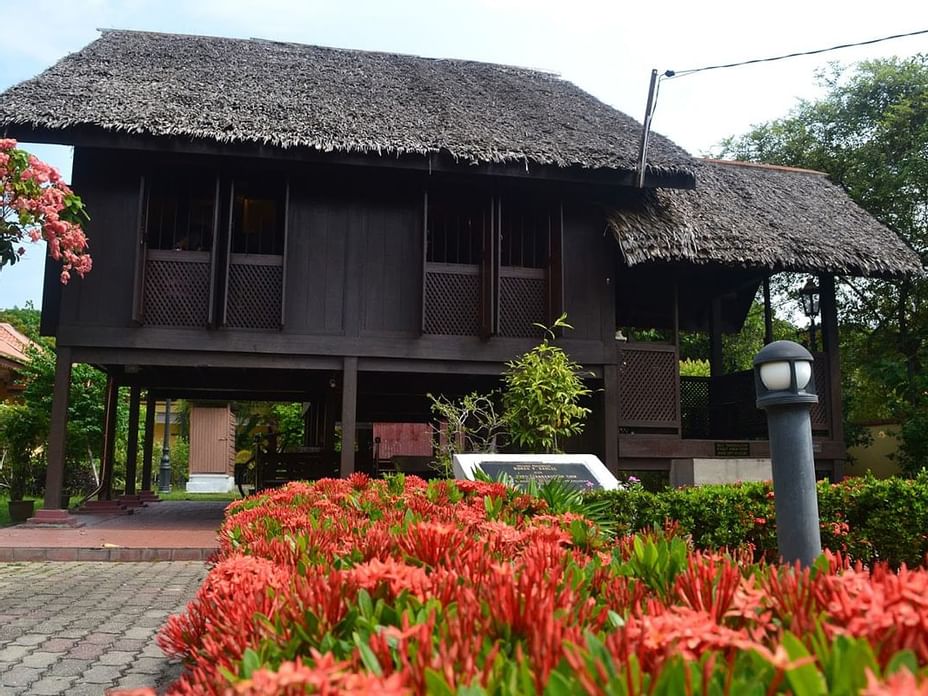 P. Ramlee--The Legend that Took Malaysia's Music & Film Industry by Storm
About P. Ramlee
P. Ramlee (22 March 1929 – 29 May 1973) was a famous Malaysian singer, director, film actor, composer, songwriter, and producer. Due to his contributions to both the music and movie industry, along with his extraordinary literary work, P. Ramlee is regarded as a world-class icon of Malay entertainment. His fame even stretched as far as Sumatra, Brunei, Hong Kong, Indonesia, and Japan.
His Career
P. Ramlee very first screen debut was in Chinta, a B.S. Rajhans-directed film produced by Malay Film productions in 1948. Between 1948-1955, he had starred in 27 movies. He then started appearing in films which were directed and produced by other reputable film producers worldwide.
His Legacy
13 years later in 1986, following his early demise at the age of 44, the P. Ramlee Memorial was established in his honour, in his birthplace in Setapak, Kuala Lumpur. In 1982, Jalan Parry Street located in the heart of Kuala Lumpur was renamed Jalan P. Ramlee. In 1990, he was posthumously awarded the Malaysian honorific title "Tan Sri," and in 2009, received the "Datuk Amar" title from the Sarawak State Government. Abdul Taib Mahmud, The Chief Minister of Sarawak, presented the award to P. Ramlee's adopted daughter, Dian P. Ramlee, in an occasion honouring all Kuching veteran artists.
The P. Ramlee House Museum
The P. Ramlee House is the former home of the iconic Malaysian actor, director, singer, songwriter, composer and movie producer, Tan Sri Datuk Amar Dr. P. Ramlee. Today, it is a museum that celebrates P. Ramlee's illustrious career in the Malayan music and film industry. Inside the museum is a collection of P. Ramlee's personal effects and memorabilia plus displays of old photographs, music records and movie posters. Winner of numerous national and international awards, his lifetime of work included over 60 films and 250 songs that appealed to a wide cross-section of the Malaysian Society. Some of his notable works include 'Hang Tuah,''Pendekar Bujang Lapok,''Nujum Pak Belalang' and 'Anakku Sazali,' which earned him the best Asian Film Award.
The museum is about 5km west of George Town, and a cab ride will cost you around RM 15.
SUMMARY
All those who know P. Ramlee very well can agree that he was indeed a true legend. He held the local entertainment flag so high that it brought about a dramatic change in both the Malaysian music and film industry. Due to his great contributions, P. Ramlee is among the few local celebrities who have received prestigious awards in honour of his work. P. Ramlee's house today is, in fact, a museum that commemorates his illustrious career in the Malayan film and music industry.
Wondering where to enjoy your stay in Penang? Why not consider soaking in the rays at the beach or spending the day unwinding at Lexis Suites Penang's full-service spa. Don't miss out on enjoying sumptuous meals at any of the hotel's two restaurants, Roselle Coffee House or Umi Japanese Restaurant. The hotel also offers spacious executive suites, each comes with a private dip pool and steam room, and is equipped with high-speed Wi-Fi, premium bedding, and your very own private balcony. Lexis Suites hotel is also conveniently located, just a 10-minutes' drive away from Penang International Airport. Contact Lexis Suites Penang for more information or book your room today at www.lexissuitespenang.com.

Entry Fee:
Free

(Prices are subject to change)
Map:
Lot 2180, Jalan P. Ramlee, Taman P. Ramlee, 10460 George Town, Pulau Pinang, Malaysia
Monday9:00am - 5:30pm
Tuesday9:00am - 5:30pm
Wednesday9:00am - 5:30pm
Thursday9:00am - 5:30pm
Friday9:00am - 5:30pm
Saturday9:00am - 5:30pm
Sunday9:00am - 5:30pm