Tropical Spice Garden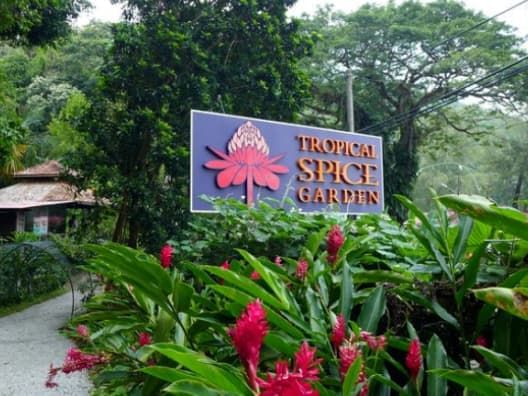 Located in an eight-acre valley fronting the shores of Teluk Bahang, George Town, Penang, the Tropical Spice Garden Penang is approximately 31 kilometres away from Lexis Suites Penang. The Tropical Spice Garden Penang is considered one of the prime tourist attractions in Penang and is in fact, Southeast Asia's only tropical spice garden.
The Tropical Spice Garden Penang used to be an abandoned rubber plantation along Penang's northern shores until its founders, David and Rebecca Wilkinson and their talented team transformed the rubber plantation into one of Southeast Asia's award-winning eco-tourism destinations. With more than 500 varieties of exotic tropical herbs and spices, one gets to experience the tranquillity surrounding the enchanted paradise at its most natural form.
At the Tropical Spice Garden Penang, there are three different trails for visitors to try on and each trail lasts for about 20 to 25 minutes. The three Tropical Spice Garden Penang trails consist of the Spice Trail, which features over 100 varieties of tropical spice and herbal plants; the Ornamental Trail, which exhibits a huge collection of exotic flora; and lastly, the Jungle Trail, which showcases jungle flora such as ferns, wild orchids, palms and more. A guided tour is recommended as the guide will be able to explain and share the information you need to know about the garden.
When visitors complete the trails, they will be led to Lone Crag Villa, a bungalow that has been converted into a visitor centre. Within the villa there's the Spice Museum, the Spice Café, a gift shop and a garden shop where visitors may shop and dine. So why wait? Book your stay at the Lexis Suites Penang now so you can have a fun and educational trip to this fascinating attraction!
Entry Fee:
Free
(Prices are subject to change)
Map:
Lot 595 Mukim, 2, Jalan Teluk Bahang, Teluk Bahang, 11050 George Town, Pulau Pinang, Malaysia
Monday9:00am- 6:00pm
Tuesday9:00am- 6:00pm
Wednesday9:00am- 6:00pm
Thursday9:00am- 6:00pm
Friday9:00am- 6:00pm
Saturday9:00am- 6:00pm
Sunday9:00am- 6:00pm