Straits Quay Marina Mall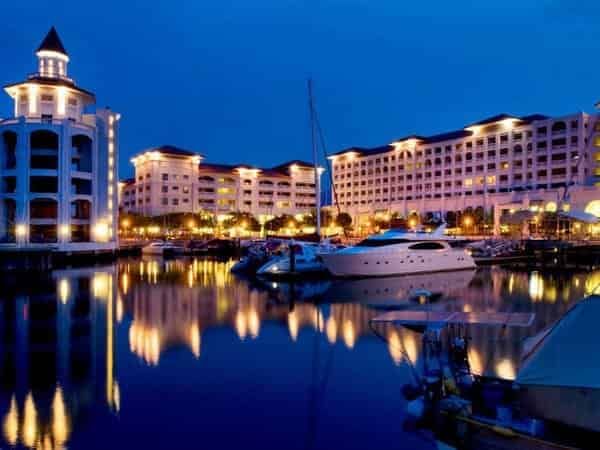 Known as Penang's first and only seafront retail marina, the Straits Quay Penang is located at Seri Tanjung Pinang, a newly developed township which is approximately 26.3 kilometres away from Lexis Suites Penang. Opened in 2010, the Straits Quay Penang (also known as Straits Quay Marina Mall) is a must-visit destination for tourists and locals alike.
What to do:
With an extensive range of retail offerings, restaurants and entertainment, visitors will never run out of things to see and do at the Straits Quay Marina Mall. At the Straits Quay Penang, the restaurants boast sweeping panoramic views of the emerald sea and scenes of sailboats, allowing diners to enjoy their meals surrounded by the scenic landscape of the marina.
Shopaholics will be spoilt for choice, as they can check out art and antiques, browse for bargains or simply window shop. Visitors may also visit the Royal Selangor Visitor Center or check out the various activities and performances at The Performing Arts Centre of Penang located on the 4th floor of Straits Quay Penang.
Visitors who would like to hold their own exhibitions, conferences or meetings may be delighted to know that there is a convention centre known as the Straits Quay Convention Centre (SQCC) at the retail marina. For those who would like to chill out and relax, they may take a stroll along the marina or just have a light chat with their loved ones whilst sipping their favourite cuppa at the cafes and bars overlooking the scenic view of the marina.
Want to experience added fun? Pack your bags and book your stay at Lexis Suites Penang! Each room comes with a private pool and steam room, so imagine returning to your hotel room for an uninterrupted relaxing time after hours of exploration.
Map:
Jalan Seri Tanjung Pinang 10470 Tanjong Tokong, Penang Malaysia, Seri Tanjung Pinang, Tanjung Tokong, Pulau Pinang, Malaysia
Monday10:00am - 10:30pm
Tuesday10:00am - 10:30pm
Wednesday10:00am - 10:30pm
Thursday10:00am - 10:30pm
Friday10:00am - 10:30pm
Saturday10:00am - 10:30pm
Sunday10:00am - 10:30pm