Photo Credit: 123RF | @jinsheng
Top 7 Cultural Festivals in Penang You Should Not Miss Out On
Published June 29, 2022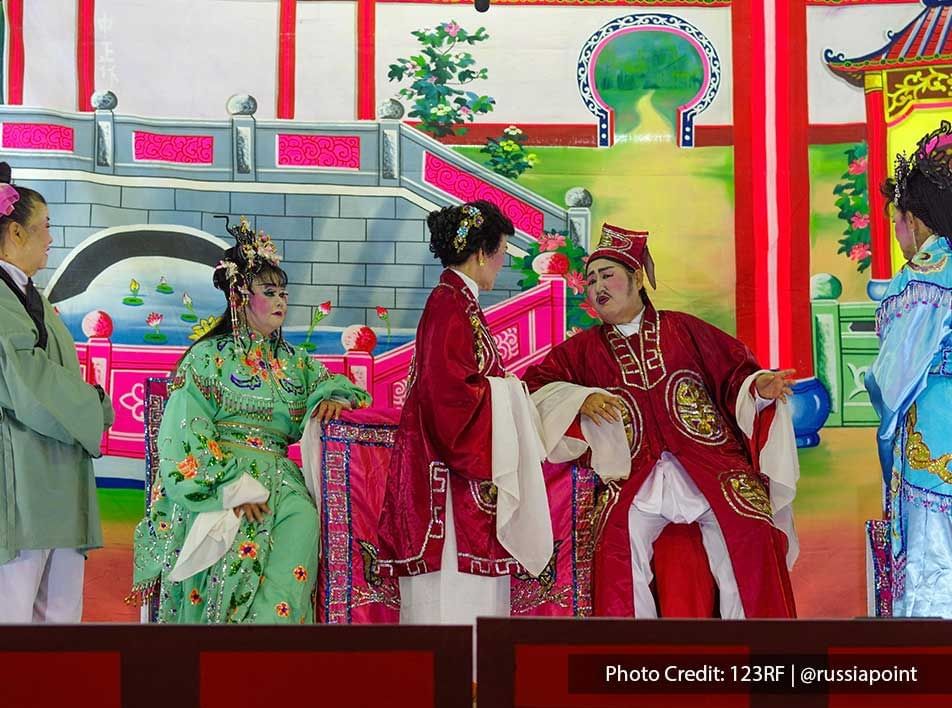 As probably one of the most underrated hidden gems in South East Asia, Penang has earned quite a remarkable reputation for itself when it comes to wonderful cultural diversity. Travelers who have been to the Pearl of the Orient can, without a shred of hesitation, testify for this upon witnessing and immersing themselves in the many vibrant cultural celebrations and colourful festivals in Penang. It doesn't matter which month of the year you're visiting, there are bound to be exciting events taking place in Penang.

This article will be highlighting 7 out of the many exhilarating events in Penang as a quick guide for you if you are planning a trip there, so that you will get a quick glimpse of what is happening in Penang for the rest of the year and what are the upcoming events in Penang that you could include in your itinerary.
1. Georgetown Festival


Video Credit: Facebook | George Town Festival
The annual George Town Festival returns in July, promising more excitement for those who are looking for things to do in Penang! First held in 2010 in honour of the city's designation as a UNESCO World Heritage Site, the Festival is back for its 13th edition from 9 to 24 July 2022!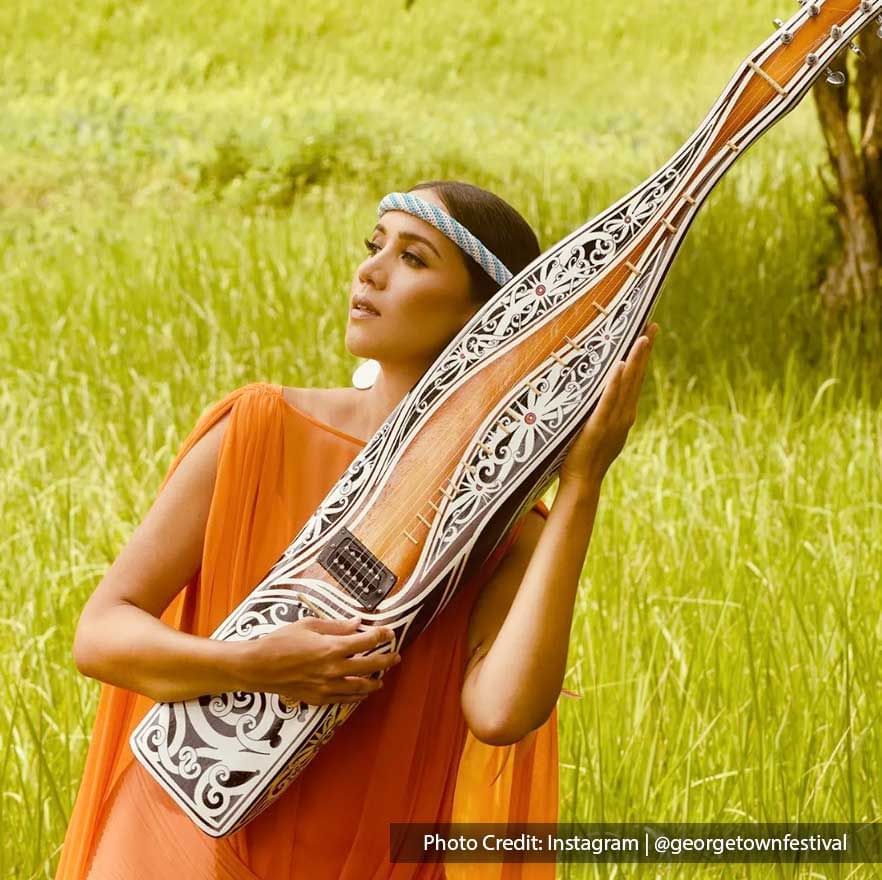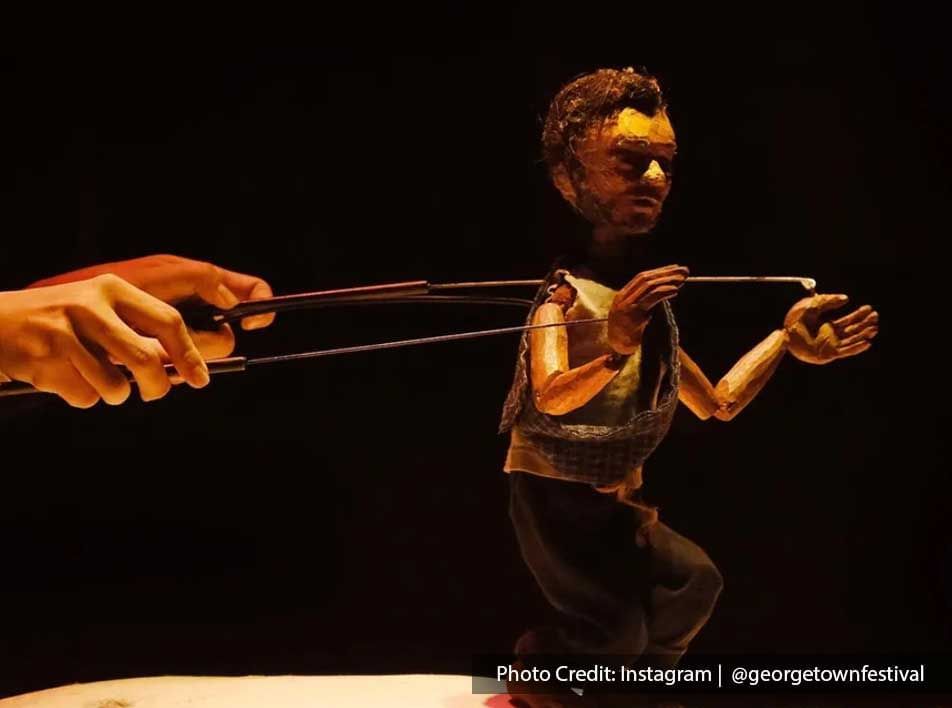 (Left): Alena Murang, a singer-songwriter from Sarawak renowned for introducing Dayak culture through song and dance is just one of the many performers at this year's Georgetown Festival. (Right): A sneak peak for "IBU" - an extraordinary Teochew puppet theatre performance that combines traditional Teochew artform, Malay folklore, and mind-blowing contemporary stagecraft - which opens at Georgetown Festival (GTF) 2022 this July.

Those who are looking for things to do in Penang can expect to uncover impressive performances and activities revolving around various themes in unlikeliest settings, from indoor performing spaces to hidden spots and unique venues. The George Town Festival will take you to experience what is happening in Penang, highlighting the state's diverse arts and culture scene encompassing visual art, theatre, music, dance, film, photography and more in a brand new way.
2. Hungry Ghost Festival


Video Credit: YouTube | Penang Global Tourism
The Hungry Ghost Festival or Phor Thor during the seventh lunar month is celebrated on a grand scale in Penang. This year this highly anticipated event in Penang falls between 29th July and 26th August. So if you happen to be on the island during this time and looking for things to do in Penang, then be sure to say hi to our supernatural friends! The Hungry Ghost Festival celebrates the month on which the gates of hell are believed to be opened for them to roam freely.
During this time, you will get to see makeshift altars erected along the roadsides, and giant joss sticks being lit and food being offered to appease wandering spirits and ghosts. Staged operas are also conducted for the entertainment of ghosts, spirits, and the public on a nightly basis.
3. Penang Bon Odori Festival


Video Credit: YouTube | PETACH Office
The Penang Bon Odori Festival has been held as an annual event in Penang for the past 10 years. This upcoming event in Penang is a collaboration between the state and the Consulate General of Japan in Penang to spur cultural tourism amongst tourists who are looking for fun things to do in Penang. This festival in Penang is celebrated with dance and lively drum performances to welcome the homecoming of ancestral spirits.
This unique event in Penang attracts both Japanese and non-Japanese attendees looking for things to do in Penang each year, many of them clad in yukatas. The unique festival in Penang is made even more merrier with stalls selling a variety of local and Japanese food, firework display, Japanese souvenirs, colourful performances and games. This year this upcoming event in Penang is scheduled to be held on July 30, 2022.
4. Nine Emperor Gods Festival


Video Credit: YouTube | Penang Global Tourism
This popular festival in Penang is celebrated together during the same 9-day period (the 1st until the 9th day of the ninth month in the lunar calendar) as the rest of the Southeast Asia region. This year this upcoming event in Penang will be held from 26 September until 4 October, 2022.
During this period, devotees would practice a strict vegetarian diet to "cleanse" their body and soul. According to old Chinese belief, the Nine Emperor Gods are spiritual mediums believed to dwell in the stars in heaven, and on the eve of the ninth moon, temples of the deities like the Tow Boo Kong temple at the end of Jalan Raja Uda in Seberang Perai will hold a spiritual ceremony to welcome them.
If you are here during this upcoming event in Penang, you will find temples crowded with devotees and nearby streets lined with stalls selling praying items and vegetarian food. On the 9th day, this cultural festival in Penang usually ends with a fire-walking ritual, before the Gods are sent off to the sea accompanied by colourful floats.
5. Penang International Dragon Boat Festival


Video Credit: YouTube | Penang Global Tourism
Penang is the first place out of China that has hosted the Dragon Boat Festival since 1956. This festival in Penang is celebrated on the 5th day of the 5th month of the lunar calendar. Travellers who are witnessing this thrilling event in Penang should expect adrenaline-fueled races involving multi-coloured dragon-headed canoes paddled by 20-80 paddlers, earth-shattering drum beats by a drummer sitting in the middle of the boat that leads the rhythm of the peddling, and a whole lot of excitement that would last all day long.

It is also believed that the race and the sound of the drums will repel evil spirits and bring good luck. If you would like to experience this upcoming event in Penang then you should head over to Teluk Bahang Dam on the 27th November, 2022, from 9am till 5pm.
6. Penang International Food Festival

The Penang International Food Festival invites visitors to literally savour the richness of Penang's diversified cuisines that make Penang the food paradise of Asia. This culinary festival in Penang is endorsed by the Penang State Government and fully supported by Penang Global Tourism.
From comforting street food and coffee shop staples to freshly barbecued seafood and gourmet restaurant creations, Penang takes pride in its old-timey tastes, international spreads, and modern culinary creations.
This upcoming event in Penang will be taking place from 17 to 19 December 2022. The food festival will be held in George Town UNESCO World Heritage Site, UNESCO-designated Penang Hill Biosphere Reserve and Seberang Perai from 17 to 19 December 2022. It will showcase a series of three exclusive gastronomic events in a COVID-safe environment.
7. Thaipusam


Video Credit: YouTube | Penang Global Tourism
Observed on the day of the first full moon during the Tamil month of Thai, this cultural festival in Penang is an annual Tamil-Hindu festival that is celebrated by Hindus everywhere in the world. This colourful event in Penang is usually celebrated for at least 3 days and will take place on 4 February, 2023.
Devotees will begin this festival in Penang in the wee hours of the morning at the Sri Mahamariamman Temple—Penang's oldest Hindu temple—in Lebuh Queen and the Kovil Veedu in Lebuh Penang, bearing kavadis or milk pots on their heads, with body and facial piercings; all a gesture of their religious devotion.
All in all, the celebration of beautiful cultural festivals in Penang has become a major force of attraction that draws tourists from all over the world. There are more than 20 major cultural festivals in Penang every year that are worth visiting Penang for, to experience first hand. These festivals in Penang will not only bedazzle you with plenty of surprises and eye-opening rituals, but will also give you the opportunity to rub elbows with the friendly locals.
Best of all, you can also take the opportunity to enjoy the private pools, private steam rooms, and the impressive amenities and facilities that Lexis Suites Penang has to offer. So don't forget to clear your schedule and book your stay now!