Photo Credit: @Tourism Malaysia
Unraveling the Rich Peranakan Culture and Heritage in Penang
Published November 17, 2023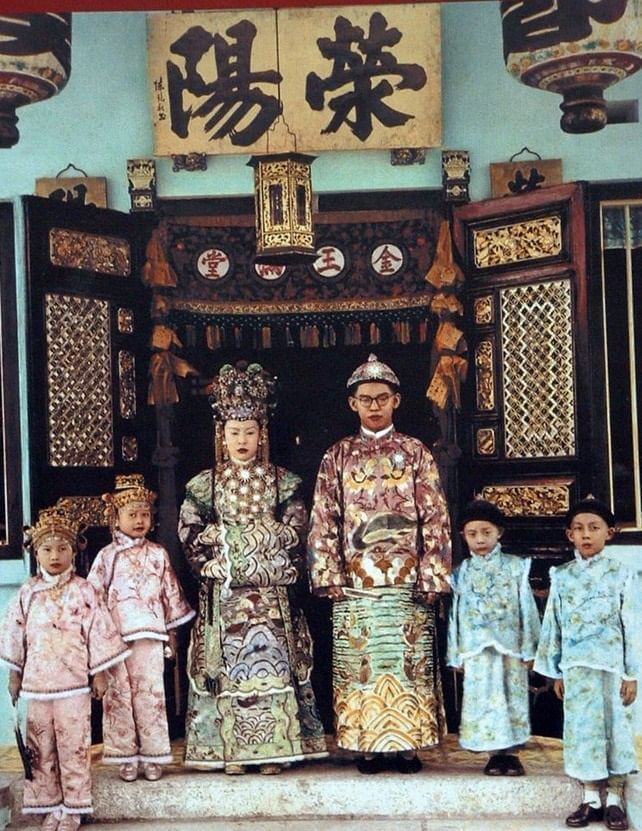 In the vibrant state of Penang, a unique cultural fusion known as Peranakan or Nyonya has thrived for centuries. The term "Peranakan" refers to the descendants of unions between Chinese settlers and local Malays, while "Nyonya" signifies the female descendants, and "Baba" represents the males. This cultural blend - Baba Nyonya culture - emerged as Chinese settlers embraced and adapted to the local Malay customs, resulting in a distinct lifestyle characterized by a fascinating mix of language, fashion, cuisine, and architecture.
a) History
The history of the Peranakan community, also known as Sino-Malays, traces its roots back to the union of Chinese Princess Hang Li Po and Sultan Mansur Shah of Melaka in 1458. As Chinese merchants and traders settled in the region, they married locals, leading to the evolution of a unique cultural identity. This union gave rise to an exclusive lifestyle that encompassed distinctive speech, customs, fashion, cuisine, and traditions.
b) Language
The Penang Peranakans speak Baba Hokkien, a dialect that primarily consists of Hokkien with some borrowed Malay words. This linguistic amalgamation reflects the intermingling of Chinese and Malay influences within the community.
c) Fashion
Nyonya fashion exhibits a captivating blend of Chinese and Malay aesthetics. Women typically adorn themselves with intricate hairstyles, such as the chignon bun, while their attire consists of the elegant Baju Panjang or Baju Kebaya, often paired with a batik sarong. Men don the traditional Baju Lok Chuan, also known as the Mandarin Jacket. Peranakan shoes, such as the beaded kasuk manek, are known for their vibrant colors and are either made into flats or bedroom slippers..
d) Cuisine
Peranakan cuisine is renowned for its harmonious fusion of Chinese and Malay flavors. The culinary repertoire of the Penang Peranakans is further enriched by Thai influences, offering a delightful sweet and sour edge to their dishes. Signature ingredients in Peranakan cooking include coconut milk, laksa leaves, lemongrass, and tamarind, resulting in highly flavorful and aromatic creations. Mouthwatering examples of Peranakan food include Nyonya laksa, chendol, bubur cha-cha, and Angku kuih.
Visit: Penang Wonderfood Museum

For an immersive experience into the world of Peranakan food, a visit to the Penang Wonderfood Museum is a must. This interactive museum showcases the diverse culinary heritage of Penang, including the tantalizing flavors of Nyonya cuisine. With a range of exhibits and displays, visitors can delve into the history and unique ingredients that make Peranakan food so special.
e) Heritage
Peranakan architecture is a visual testament to the rich cultural heritage of Penang. The unique architectural style of Peranakan houses, formally known as Straits Eclectic, combines Chinese and European influences. Carved timber doors, gable ends, air vents, and air-wells reflect the Chinese influence, while the "goh kha kee" or five-foot way in front of the houses provided shade and a communal space.
Explore the grandeur of this heritage at the Pinang Peranakan Mansion, a Penang Peranakan Museum dedicated to Nyonya heritage and Baba Nyonya culture. Originally belonging to Kapitan Chung Keng Quee, the mansion has been restored and refurbished to its former glory to offer a glimpse into the opulent lifestyle of the Peranakan elite, as well as their many customs and traditions.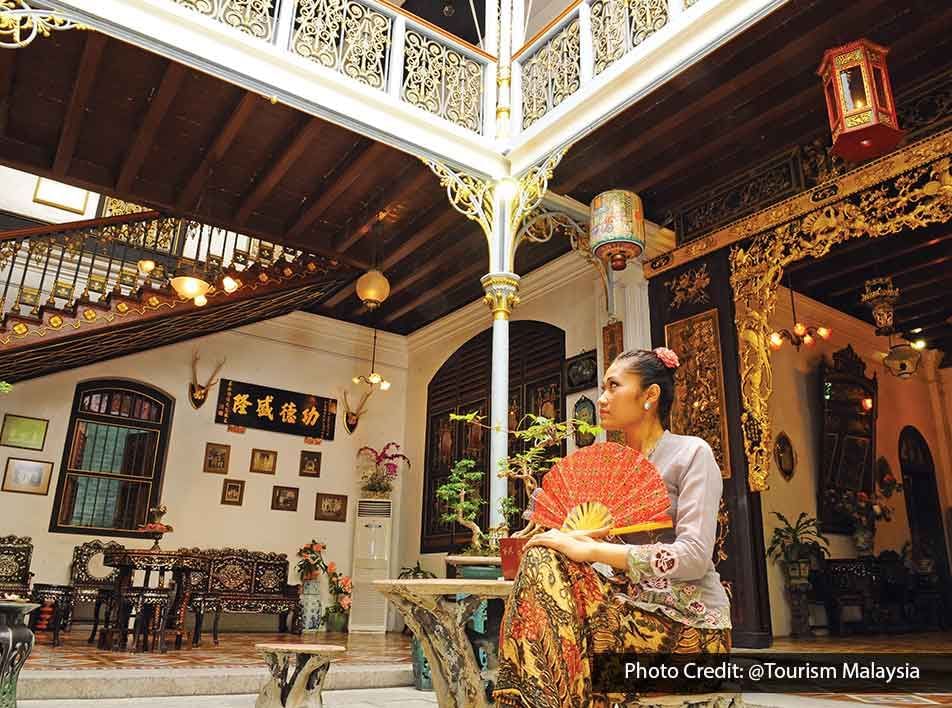 Penang's Peranakan culture and Nyonya heritage are truly distinctive, setting it apart from its counterparts in Malacca. While Malacca's Peranakans adopt a Malay patois with Hokkien words, Penang's Peranakans embrace Baba Hokkien. Additionally, Malacca's Peranakan food bears influences from Portuguese and Indonesian flavors, resulting in sweeter and less spicy dishes. In contrast, Penang's Peranakan cuisine infuses Thai elements, offering a tantalizing sweet and sour experience.

Delve into the world of Nyonya heritage, explore Penang's Peranakan Museum, and savor the flavors that epitomize this unique cultural tapestry, during your next visit to Penang and don't miss a chance to book your own spacious room with your own private pool at Lexis Suites Penang.