Batu Ferringhi Night Market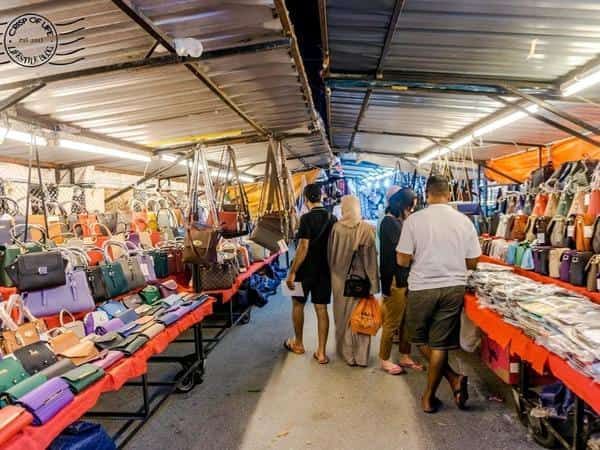 Who can get enough of shopping? You have had a very rushy sightseeing day, and haven't gone enough of your shopping is done; then you should march straight to the Batu Ferringhi Night Market where you can spend time till late at night.
Even though the items sold here are not branded, people still love visiting the place for all the basic things like scarves, tops, and sunglasses at cheap rates.
Entry Fee:
Free
(Prices are subject to change)
Map:
Jalan Pantai Batu, Taman Pantai Batu, 11200 Tanjong Bungah, Pulau Pinang Malaysia
Monday7:00pm - 1:00am
Tuesday7:00pm - 1:00am
Wednesday7:00pm - 1:00am
Thursday7:00pm - 1:00am
Friday7:00pm - 1:00am
Saturday7:00pm - 1:00am
Sunday7:00pm - 1:00am