Starz Karaoke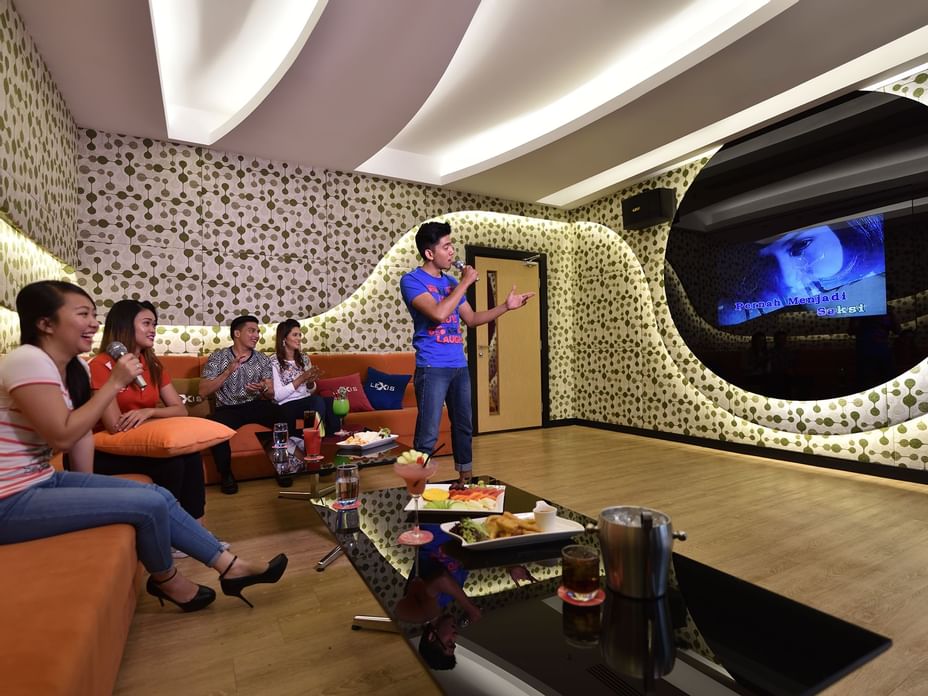 What better way to destress while showcasing your singing talent with some friends or family, than to sing to your heart's content in an intimate setting at our family-friendly Starz Karaoke. Each of the four karaoke rooms at Lexis Suites Penang comes with a sleek interior and state-of-the-art audio-visual equipment which will guarantee to live up to the expectation of any budding singer and keep everyone entertained for hours on end. If you get peckish midway through your family karaoke session, an excellent menu of tasty snacks and beverages are also available.
Location: 8th Floor
Capacity: Room 1, 2 & 3 – 15 Persons
Room 4 – 10 Persons
Opening Hours: 4.00pm till 12.00am (Daily)
Contact: +604 628 2888 ext. 0860
Prior reservations are encouraged before visiting our hotel's karaoke.