Visit Malaysia 2020 to Attract 30 Million International Tourists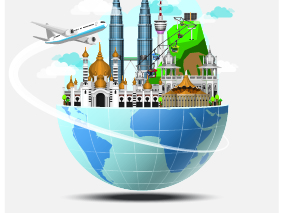 Officiated by the Honourable Prime Minister of Malaysia Tun Dr.Mahathir Mohamad in a ceremony at Kuala Lumpur International Airport July this year, the main objective of the Visit Malaysia 2020 is to boost the influx of international tourist into Malaysia. With this new campaign, the government hope to attract 30 million international tourists to visit the country by uniting all industry players to present the best hospitality experience and tourist attractions to our visitors, focusing on ecotourism, arts and culture; the strengths that has been the driving forces behind the success of our country's tourism industry.

Based on the very same objectives as the Vision 2020, the government hopes to reduce the negative effects of tourism development and help the local community to directly benefit from the tourism industry. "We will welcome visitors from all over the world to experience the uniqueness and beauty of Malaysia's ecotourism attractions, including our rainforests, mountains, islands and beaches. Visitors will have the opportunity to immerse themselves in our diverse culture, arts, heritage and history." said Tun Dr.Mahathir. The whole country, including government ministries and non-governmental organisations alike is working together to ensure the success of the Visit Malaysia 2020 Campaign. Our airlines are partnering with foreign airlines to launch new routes into Malaysia from key international destinations, hence enhancing connectivity to Malaysia. Visa on Arrival facilities are also currently available in more entry points to ensure visitors from China and India, two of our fastest-expanding tourist markets, a hassle-free experience when entering our country.

The logo representing the campaign features a rhinoceros hornbill, a wild fern and a striking red hibiscus- the national flower of Malaysia, the very flower that inspired the architectural design of the iconic Lexis Hibiscus Port Dickson, which has turned nto a prominent tourism landmark and attraction ever since it opened its doors to travellers from all across the globe. As our national flower, the red colour of the hibiscus symbolises political and economical stability, and the various colours, sizes and shapes of its different species signify the multicultural and multi-beliefs races living in peace and harmony.