Lexis Suites Penang Teams Up with Jabil for Coastal Clean-Up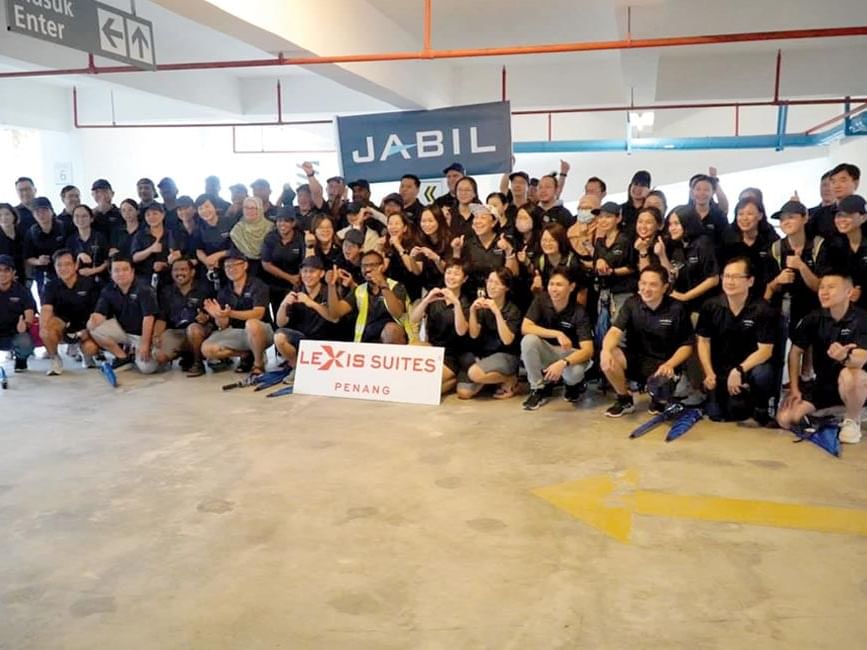 The eco-conscious and public-spirited team from Lexis Suites Penang recently joined hands with an energetic group of staff members from Jabil, a global provider of design, engineering manufacturing and supply chain solutions, to clean up a local beach that is located adjacent to the hotel.

On the early morning of 26 May, 2023, around 70 team members from Jabil and Lexis Suites Penang who have their heart steadfastly set on making a difference in the community gathered at the beach. With garbage bags in their gloved-up hands, they split up the entire beach area and form smaller groups to work together before started picking up any trash in sight. Throughout the entire beach clean-up, the two teams displayed highly-admirable team spirit and group work, with everyone doing their utmost best to keep our environment clean.