Lexis Suites Penang Join Forces with Local Schools for Beach Cleanup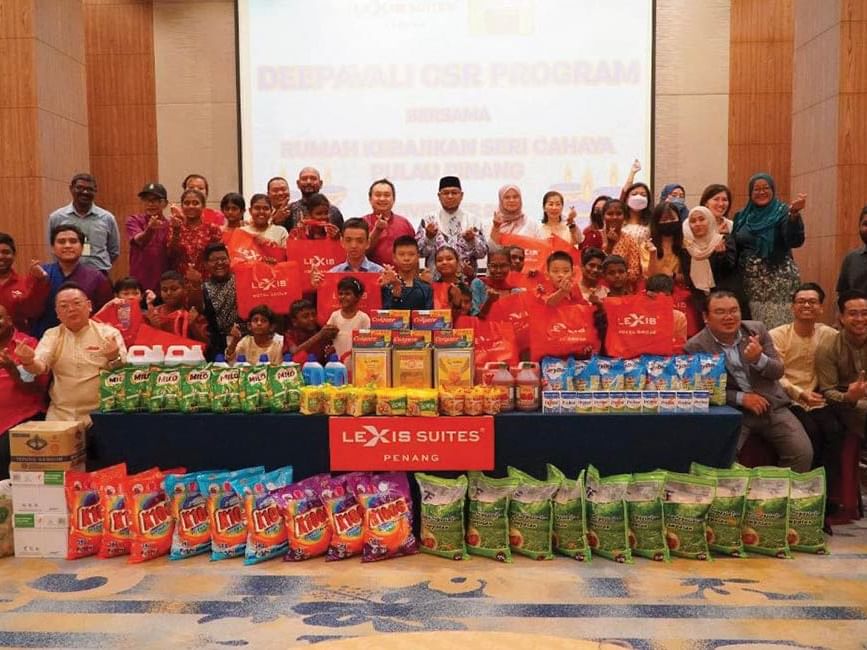 In the spirit of lighting up the lives of those who are in need, Lexis Suites Penang recently organised a Deepavali celebration for children from Rumah Kebajikan Seri Cahaya, Batu Maung Penang. The children were welcomed by the General Manager of Lexis Suites Penang -- Mr. Ben Ho, as well as our caring members of staff with a delightsome buffet and a jolly good time filled with fun games and entertainment. There was even a mini birthday celebration for little Barkavi who just turned 3!

To ease the burden of the children and their devoted caretakers, Lexis Suites Penang also donated supplies of daily necessities, Diwali packets and goodie bags to Rumah Kebajikan Seri Cahaya, which brought a lot of smile and joy to everyone. Also joining in the celebration with the Lexis team and the children were the DUN of Balik Pulau YB Dato' Muhammad Bakhtiar Wan Chik and ADUN Pulau Bentong YB Haji Mohd. Tuah Ismail.