Leaping Into Another Roaring Year with Lexis Suites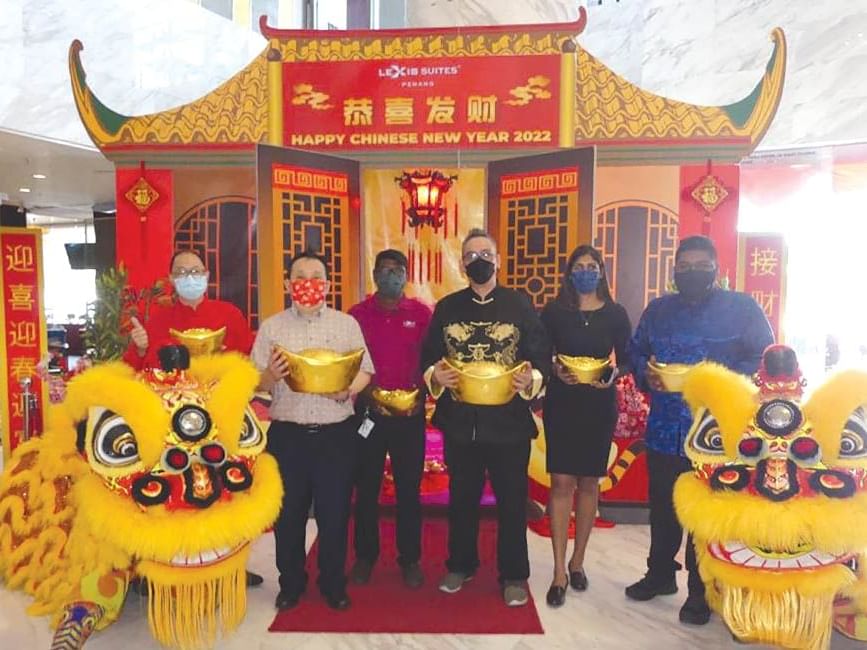 As per annual tradition, Lexis Suites Penang welcomed the Lunar New Year with a pantomime performance by a local lion dance troupe. Guests and staff of the hotel clap their hands in glee as the lion dancers performed awe-inspiring stunts seamlessly and pranced around playfully along to the rhythm of beating drums and clanging cymbals, interacting with the audience, both young and old, ringing in luck and prosperity for everyone.

"The lion dance is an important part of the Chinese culture and is loved by everyone in Malaysia, regardless of race and culture. We hope to keep this custom alive by making it a constant fixture at Lexis Suites Penang every Lunar New Year." Said Ben Ho, the General Manager of Lexis Suites Penang.