Dato' Mandy Chew, President of Lexis Hotel Group an Honoured Recipient of DBNS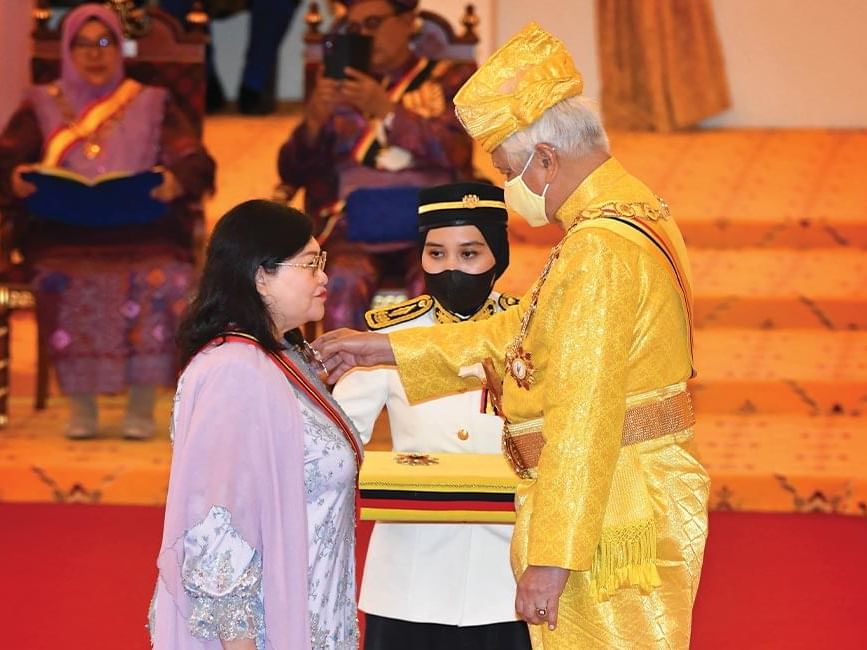 In honour of her decades of contribution as a trailblazer in the Malaysian tourism and hospitality industry, the President of Lexis Hotel Group, Mandy Chew Siok Cheng has been conferred with the Darjah Setia Bakti Negeri Sembilan (DBNS) which carries the title Dato' by the Yang di-Pertuan Besar Negeri Sembilan Tuanku Muhriz ibni Almarhum Tuanku Munawir. Dato' Mandy Chew Siok Cheng was presented with the honorary title that is a fitting reflection of her outstanding wisdom and virtue by the state ruler at Istana Besar Seri Menanti in Kuala Pilah on 7 February, 2023 in a grand ceremony attended by fellow recipients, VVIPs of the royal family as well as members of the press.

Looking back on her gloriously successful career as a passionate hotelier, Dato' Mandy Chew's life's work and achievements have earned her a multitude of local and international accolades, including being recently hailed as MITA Tourism Hero 2023, and Elite Entrepreneur of the Year in the Icon of Hospitality & Tourism by HAPA® Awards Malaysia Series 2023-2024.