Lexis Hotel Group® Cleaning and Disinfection Services during Covid-19
We prioritise your safety and health during these unprecedented times.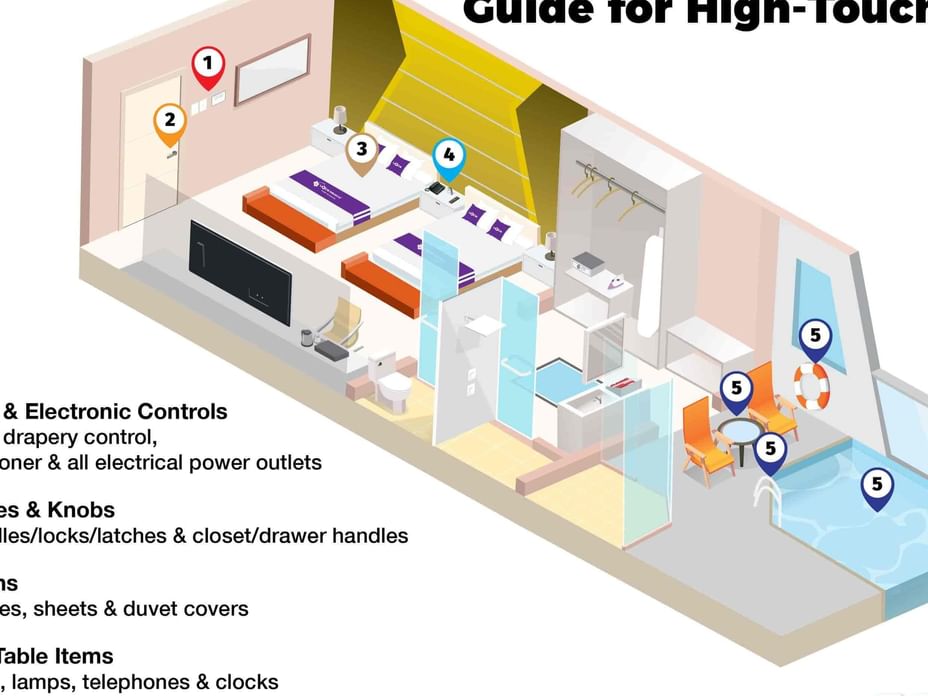 Cleaning Products and Protocols
Our hotels use cleaning products and protocols that are approved for use and effective against viruses, bacteria and other airborne and blood-borne pathogens. We are working with our vendors, distribution partners and suppliers to ensure an uninterrupted supply of materials.
Public Spaces and Communal Areas. The frequency of cleaning and sanitizing has been increased in all public spaces with an emphasis on frequent contact surfaces including, but not limited to, front desk check-in counters, elevators and elevator buttons, door handles, public bathrooms, stair handrails, gym equipment, dining surfaces and seating areas.
Guest Rooms. Industry leading cleaning and sanitizing protocols are used to clean guest rooms, with particular attention paid to high-touch items including television remotes, toilet seats and handles, door and furniture handles and locksets, water faucet handles, telephones, light switches, temperature control panels, table tops and flooring.
Laundry. All bed linen and laundry will be changed daily and continue to be washed at a
high temperature. Dirty linen will be bagged in the guest room to eliminate excess contact while being transported.
Back of the House. The frequency of cleaning and sanitizing will also increase in high traffic back of house areas with an emphasis on the employee dining rooms, employee entrances, uniform control rooms, employee restrooms, loading bays, offices, kitchens and security scanning areas.
Shared Equipment. Shared tools and equipment will be sanitized before, during and after each shift or anytime the equipment is transferred to a new user.
Room Recovery Protocol. In the event of a presumptive case of COVID-19, the guest's room will be removed from service and quarantined. The guest room will not be returned to service until said case has been confirmed or cleared. In the event of a positive case, the room will only be returned to service after undergoing an enhanced sanitization protocol.
Air Filter Cleaning. The frequency of air filter replacement and cleaning has been increased and fresh air exchange will be maximized.